In 2007 while planning my move back to Arizona I decided to participate in my first nationally rated show - Tucson.
I had a travel trailer at the time and I moved it to Tempe, AZ in January to be near my casting house. I spent the whole month at a bench in their location finishing my cast product getting ready for the show.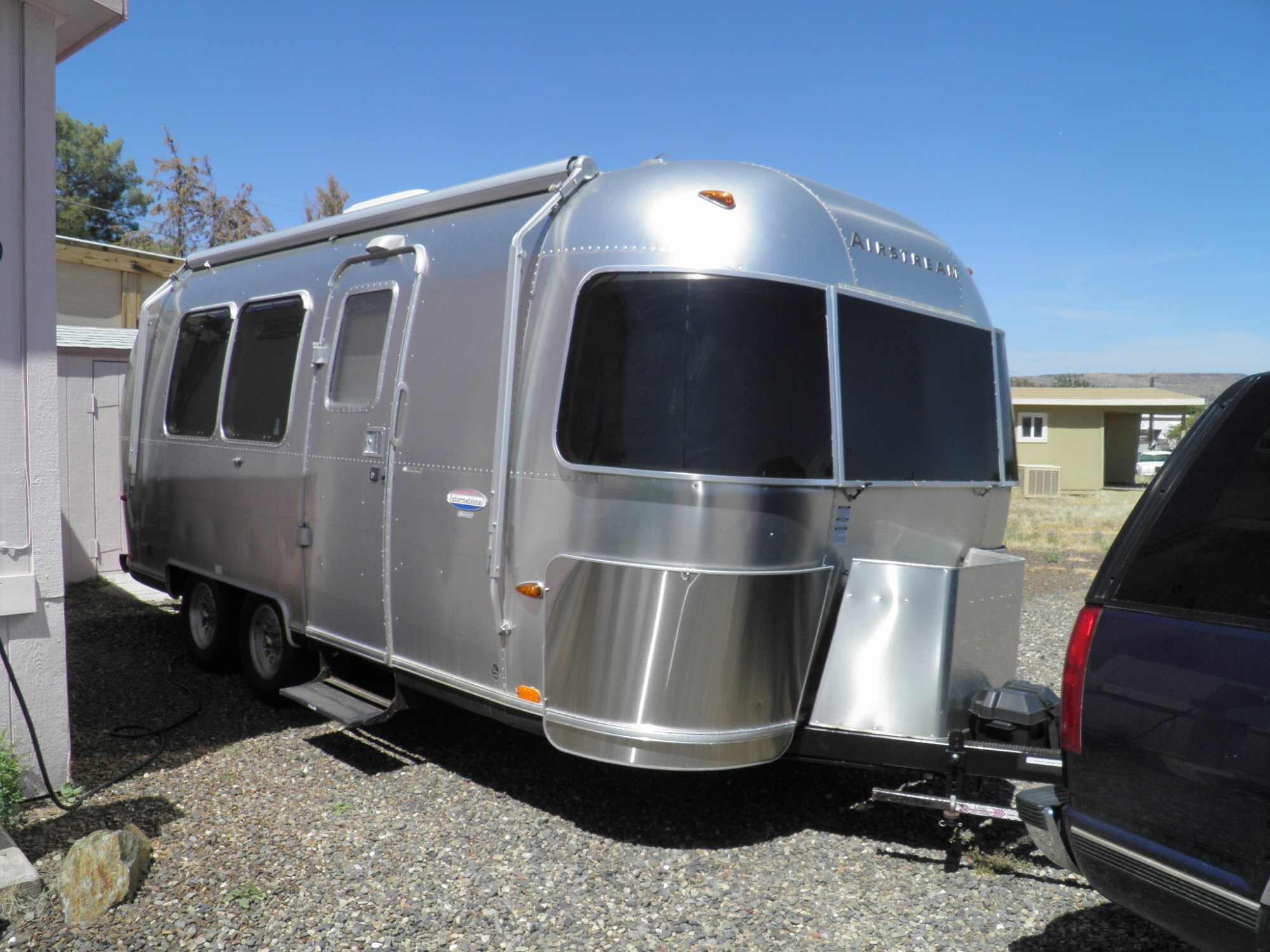 Amelia Airheart my home away from home for many years - she now lives in Taos, NM.
The first week of February I moved myself to Tucson and set up my booth. Then and there started my worst show in history. I knew nothing about how to setup a booth. My product was inaccessible to my customers, my lighting was non-existent, the location of my booth was in the back of a show in a tent and the whole week of the show it rained and rained. 
Friends of mine came to see me and not too many others paused at my booth. I had the time to walk the show and look at others displays and products. 
At the end of the week I knew several things, my booth design was awful, I did not finish my product well, my casting house did poor work, and I had a lot to learn. I met the couple whose business I later purchased, my future casting house owner and several very generous people who took pity on me and purchased a few of my products.
Total sales $1000 for the week. It had to get better.